Learn The Best Self Defense Around With Our Krav Maga Classes
Prepare yourself for anything today with our Krav Maga training at Rampant CrossFit in Stow. This incredible self-defense discipline will teach you a core set of practical skills that could keep you and your loved ones safe in any real-world situation.
Originally adopted as the official fighting system of the Israeli Defense Forces, Krav Maga has now spread around the world as the most effective way for private citizens and members of the military and law enforcement to protect themselves in a conflict.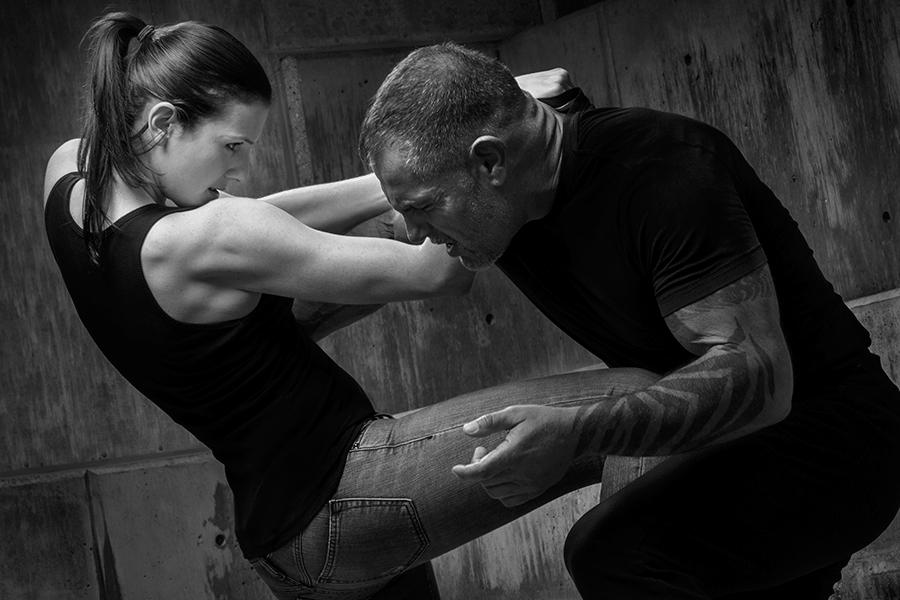 Krav Maga Training Pushes Your Entire Body At Once
Unlike a lot of traditional self-defense disciplines, Krav Maga doesn't rely on drawn-out rituals and complicated strategies. It's all about overwhelming an attacker as quickly and powerfully as possible.
To do that, we help you learn a handful of basic techniques and strategies that can help you act at a moment's notice.
With our Krav Maga Training In Stow, you'll develop:
Powerful strikes that are quick and effective
Defensive techniques to keep you safe from a surprise attack
Submission strategies to keep you and other safe
PLUS Our Krav Maga Classes Will Help You Get In Great Shape In A Hurry
Real world conflicts don't happen when you're ready and prepared. They catch you off guard and force you to act immediately. And before you know it, you're exhausted.
That's what our Krav Maga Training in Stow is designed to push your body like never before. We aim to exhaust your muscles with functional strength building movements, before asking you to DO EVEN MORE.
That way, when a conflict does cross your path, you'll be ready to dig deep and defend against anything.
You'll quickly enjoy:
Boosted cardiovascular strength and endurance
Functional strength across your entire body
Improved awareness and reaction time
Incredible confidence in your self-defense skills
Get Started Today With The Best Krav Maga Classes In Stow
Don't miss out on these awesome self-defense classes at Rampant CrossFit in Stow. We're helping men and women of all ages and abilities stay safe in the face of danger with our cutting-edge Krav Maga classes.
To get started, all you have to do is fill out the short form on your screen today! We'll be happy to answer all of your questions and get you set up right away!
Request Information
CrossFit
Cardio Fit Kickboxing
Krav Maga